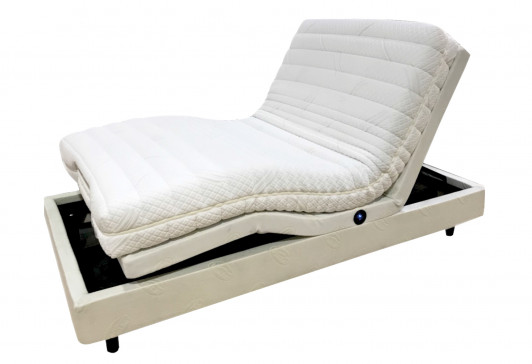 Ventry Inter Flex
Ventry Inter Flex Adjustable bed technology is able to adjust up and downwards with electrical motor power
Together with spare from electrical motor to adjust the bed in horizontal position in case of
power outages.Mattress is made from natural latex foam 7 Body Zone Mattress specially supports and balances the 7 body parts with different weights and pressures.Various body part will be proportionally supported to eliminate back and shoulder pain problem. Ventry Inter Flex 7 Body Zone Mattress is Luxuriously cover by knitted fabric for a silky feel comfort.With zipper can be washed. USB charger is included.
Not available in our online shop
back to overview