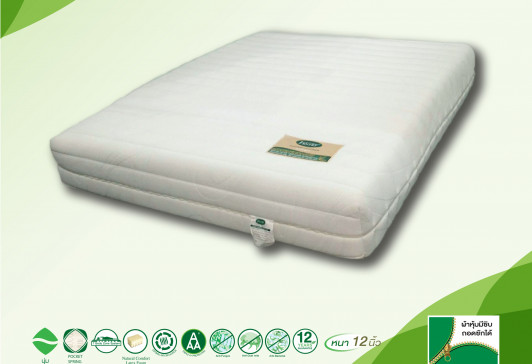 Ventry Silveri
Ventry Silveri
Pocket-spring mattress with 7-body zone natural latex topper layer Mattress is made from natural latex foam 7 Body Zone Mattress specially supports and balances the 7 body parts with different weights and pressures.Various body part will be proportionally supported to eliminate back and shoulder pain problem. Ventry Silverri 7 Body Zone Mattress is Luxuriously cover by knitted fabric for a silky feel comfort.,this high quality mattress provide
moderate support for those customers who love mattress with spring bounce characteristics.
The cover is made from special knitting fabric with Silver nano technology.
Not available in our online shop
back to overview